About DPS Agra
Our Vision : To give an environment which helps students develop their innate talent (Linguistic, Logical, Visual, Spatial, Kinesthetic, Intra, Interpersonal and Natural) and inculcate the spirit of "Service Before Self."
Our Mission : To help students evolve as independent, life long learners and responsible citizens of the world.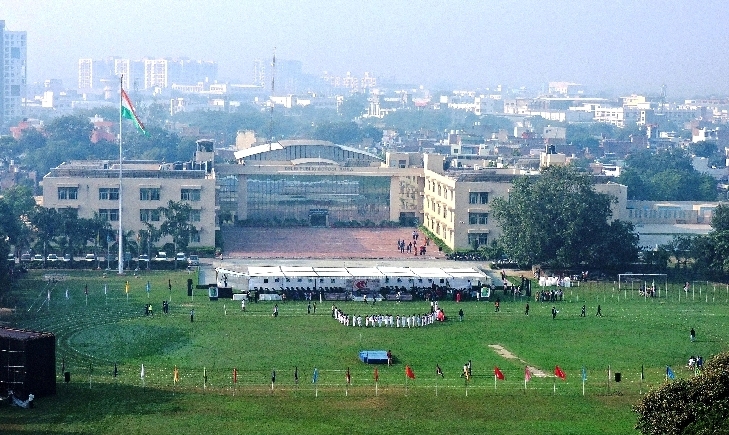 Delhi Public School Agra, since its inception in April 2002, has come a long way. It began with 40 teachers and 540 students. Today we are a flourishing family of 4500 students and 218 teachers. The school has state of the art infrastructure - a spacious sports complex, yoga hall, recording studio, science labs, in-house infirmary and auditorium.
Run under the aegis of The Delhi Public School Society – East of Kailash, New Delhi, the school is committed to imparting 21st century skills of 4Cs i.e. Creativity, Critical thinking, Communication, and Collaboration. Teaching children how to learn, how to connect their learning in one discipline to another, developing curiosity and providing time and encouragement to students to follow their own passion is the objective of the school. The school has beautifully adapted itself to the changing role of a teacher. Besides preparing students for CBSE at Grades X and XII level, we endeavour to impart holistic education and make all possible efforts to give to the society well groomed, sensible, sensitive, tech-savvy citizens. Grounded to their values and culture and imbibing pragmatism of the West, our students march forward confidently and create a mark for themselves in India and abroad.