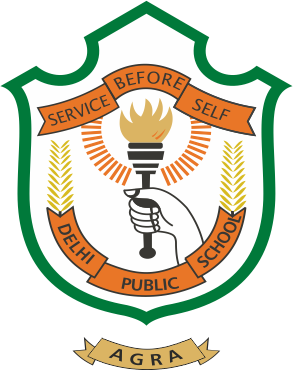 DPS AGRA ...
Admission Criteria
Nursery, Prep I, Prep II & Grade 1
NEP 2020 prescribes six years as age at the time of admission/promotion in class 1.
Accordingly, the school will strictly enforce the age criteria in class 1 w.e.f. 01-07-2024. The following process will be adopted for children currently studying as well as new admission for session 2024-25 and onwards.
Recommended Grades for children born between the following dates:
| | | | |
| --- | --- | --- | --- |
| Class Nursery | Age as of 01st July 2024 | Three years | 01/07/2020 – 30/06/2021 |
| Class Preparatory I | Age as of 01st July 2024 | Four years | 01/07/2019 – 30/06/2020 |
| Class Preparatory II | Age as of 01st July 2024 | Five years | 01/07/2018 – 30/06/2019 |
| Class One | Age as of 01st July 2024 | Six years | 01/07/2017 – 30/06/2018 |
The enquiry and registration process are only through online mode, there is no requirement of the applicant or parent to be physically presence at the City Office or School campus for the same. However, parents are welcome to visit office or school for their understanding or need.
Steps for Enquiry, Registration & Admission for Nursery onwards
Activity
Mode
Fees
Requirement
Enquiry
Online
Free
No Documents Required
Registration
Online
Rs. 7200/-(Non Refundable) Payment online only
Candidate's Documents : Passport size color picture (JPEG/JPG) and Report card of last qualified class(from grade VI onwards).
Parents' Documents :Passport size color picture (JPEG/JPG).
*(All documents size shall be less than 1 MB in PDF/JPEG/JPG formats.)
Admission to Nursery, Prep I & Prep II
Candidate to meet required Age Criteria
Admission for Grade I - III
Online/Offline
Informal Interaction with the child
Grade IV – IX and XI
Offline
Written test and Interaction. SYLLABUS
Admission Results
Online/SMS
Completion of Admission formalities
Offline
Online payment of prescribed fee & e-NACH Registration
• Original School leaving certificate & Report card of last qualified class – (Mandatory from Grade II onwards. Students coming from outside Agra needs the TC to be countersigned by respective Education officer/authority)
• Self-attested colored photocopy of Birth Certificate by the Municipal Corporation for Nur, Prep I, Prep II & Grade 1.
• Health card(Provided by the School) to be duly signed by a registered Medical Practitioner.
• Recent Passport size color Photographs of the candidate and parents or as applicable (1 each)

Note:
1. Admission will be cancelled if any variance or misrepresentation is found between the particulars filled in the Registration Form and the supporting documents at any stage.
2. The school reserves its exclusive right to select/reject an application. It is expected of the parents that they will put in the correct date of birth and all the other information about the child.
3. For Nur, Prep I, Prep II & Grade 1, since the school is not interacting / meeting the child before admission, it is the responsibility of the parents to ensure that the child is mentally and physically fit to attend the school regularly. In case the child is found to be mentally and physically unfit to attend the school, the management reserves the right to cancel the admission and no refund would be made towards any payments to the School.